Welcome to the United Kingdom! Land of historic attractions, vast coastlines, and picturesque countryside.
Browse our recommended list of the top UK destinations
In December, festive feeling fills the air with thatched roofs covered in frost, glistening Christmas lights and markets. Pack an umbrella, waterproof shoes, raincoat, and layers as there may well be rainfall!
Organise and book your trip via the official tourist boards. LSE and CEMS are unable to help with guided tours and bookings.
Stonehenge
The most renowned prehistoric stone circle in the world, Stonehenge, is in the center of one of Europe's greatest archaeological sites. Stonehenge and Avebury were constructed around 4,500 years ago, at the same period as the Great Pyramids of Egypt. In 1986, UNESCO included them in the list of World Heritage Sites.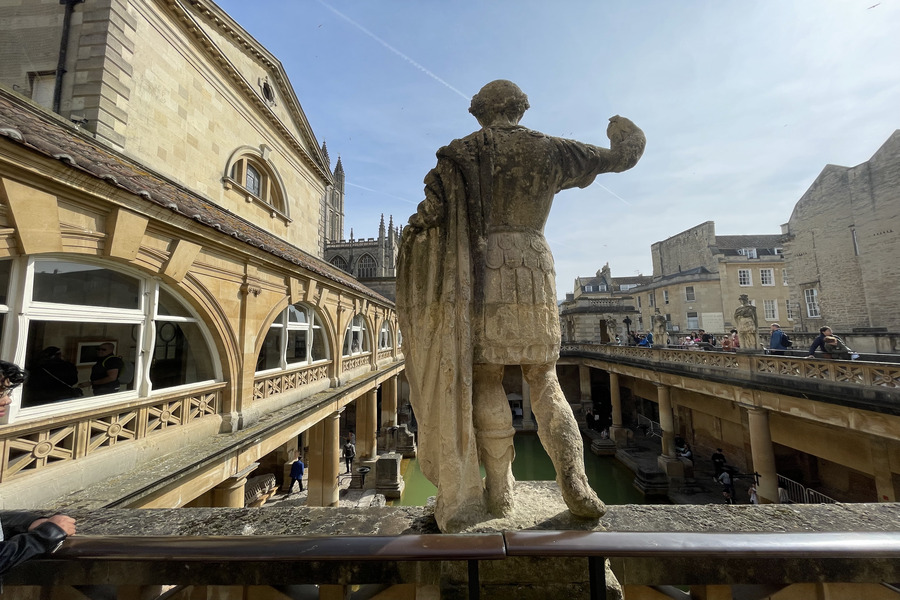 Bath
The UNESCO-listed city of Bath is a tourist favourite because of its historic architecture, riverfront location, independent shops, regal abbeys, Christmas markets and majestic Roman Baths. An excellent day trip from London; explore the Roman Baths complex, walk the original Roman pavements, and see ruins of the Temple of Sulis Minerva.
Cambridge and Oxford
Cambridge, renowned for its charming streets, parks, architecture, and picturesque landscape, is the ideal place to unwind or leisurely wander outside.
Oxford is known as The City of Dreaming Spires because of its stunning skyline of Gothic spires and steeples. Oxford is undoubtedly one of the most renowned towns in the UK, with its grand buildings used as a backdrop in several films and television shows.
Edinburgh
Edinburgh enchants in the winter with its hills, hues of the turquoise sea, cobblestoned alleyways, and majestic church yards. The city is a combination of medieval Old Town and the Georgian New Town, which gives it a distinct charm. Visit the Edinburgh Castle set upon a dormant volcano, taste the finest Scottish whisky and be brave enough to take a bite of a fried Mars bar.
Peak & Lake District
If you are looking for brisk winter walks, cosy cafes, a 'boozy' brunch in snug pubs, and the ultimate national parks then head up north to either the Lake District or Peak District.
Peak District hosts castles with sublime walking trails, opportunities to explore mining caves and the chance to enjoy the famous local delicacy of Bakewell puddings.
In the Lake District, visit Dove Cottage (the family home of William Wordsworth), cruise through Lake Windermere via boat and check out the local Christmas markets.
Wales
Epic national parks, a rocky coastline, the Welsh language, panoramic mountains, and Celtic culture. Welsh railways have a variety of vintage railway options for those who like to sit back and watch the world go by from the tracks. Wales has breathtaking locations that astronomers have singled out as world-class. The clear and unpolluted skies of Wales during wintry nights make it the best time for stargazing.